Early Sapolin Enamel Powder Cabinet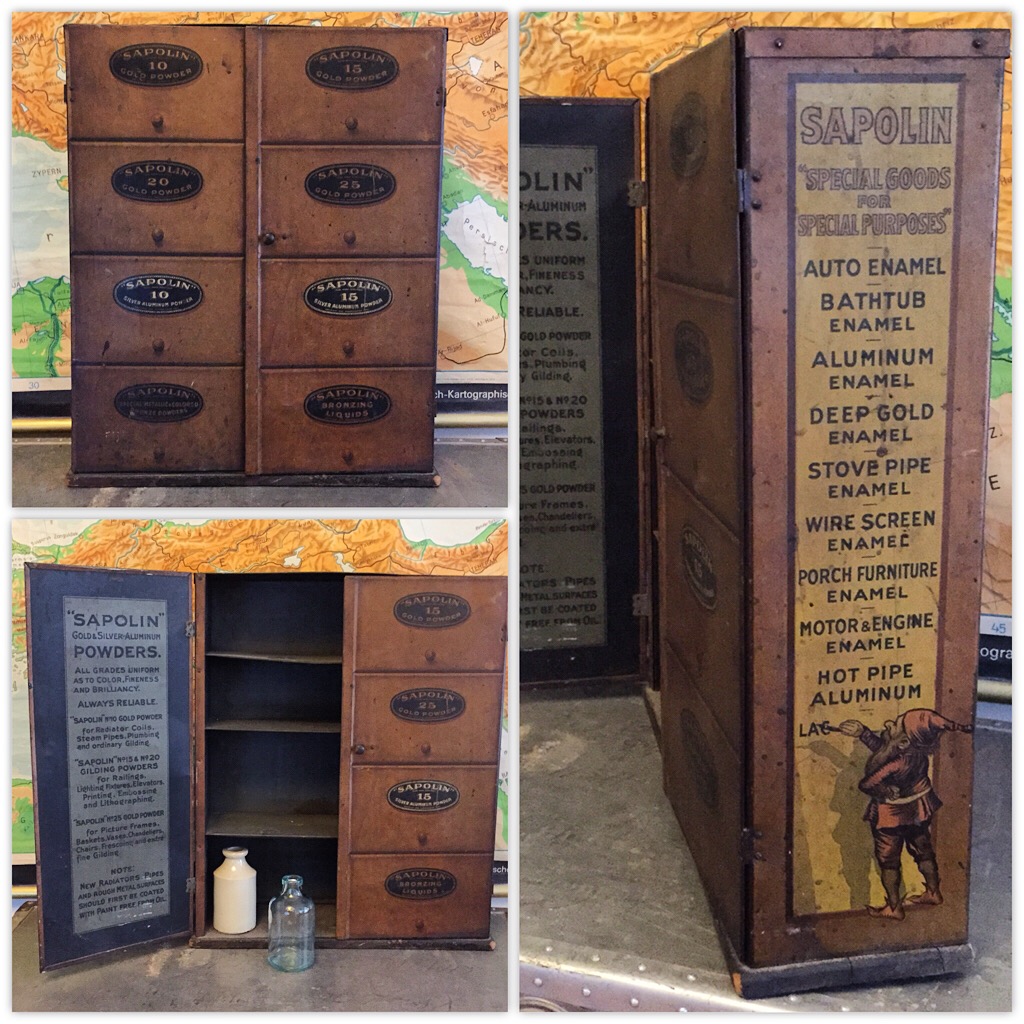 Early Sapolin Enamel Powder Cabinet
Early 1900's tin display cabinet for Sapolin enamel powders. The copper-colored cabinet features graphics and text on the inside and outside of both doors and on both sides. The cabinet rests on a wooden base.
Cabinet is in great shape with no rust or scratches in the paint. Inside of one door currently has a stain but it might wash off with a little elbow grease.
Cabinet measures 20" x 16" x 4.5"
sold out