Steel Horse Playground Spring Ride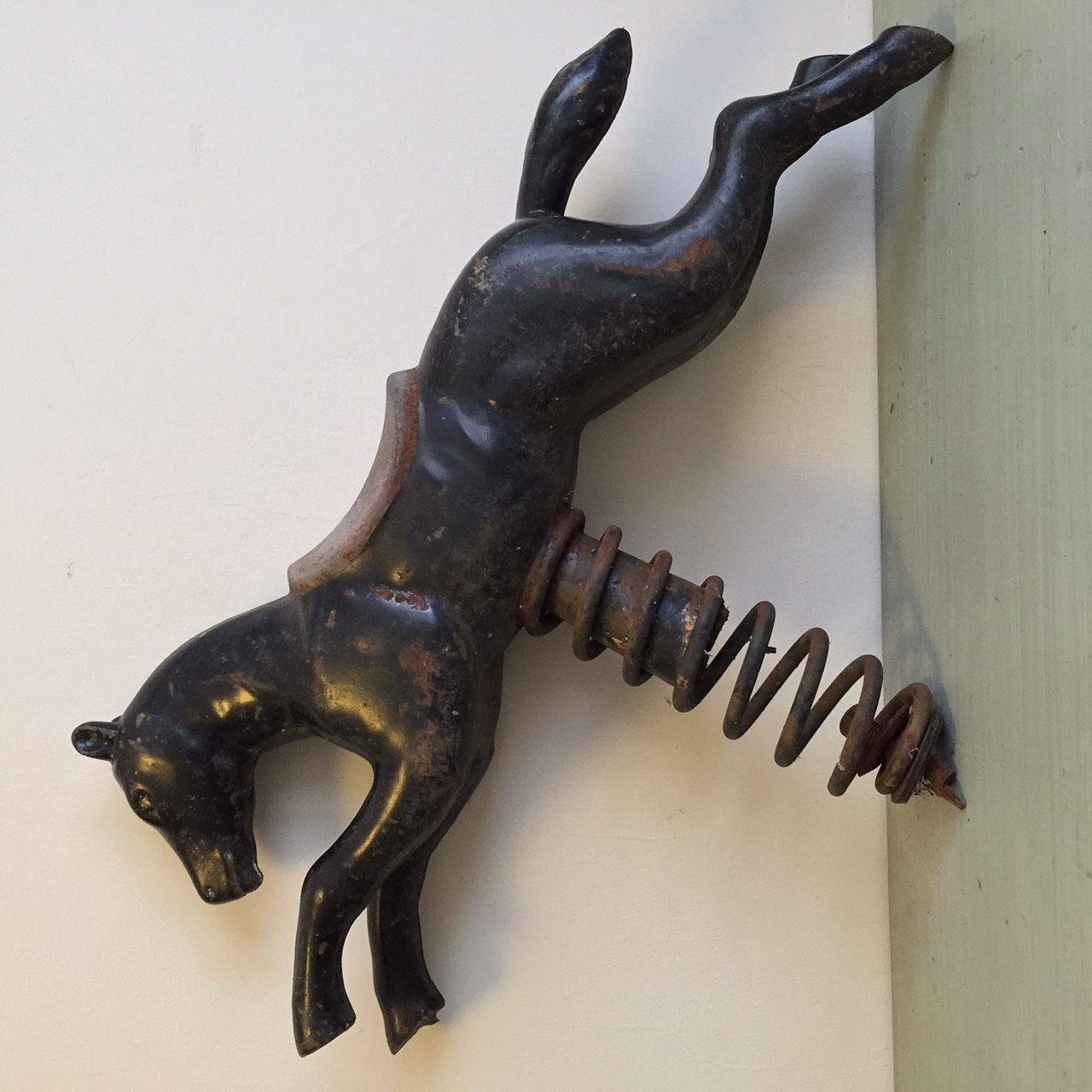 Steel Horse Playground Spring Ride
Truly a rare find, this vintage playground spring ride is a steel-molded model of a horse in mid gallop. This would look amazing over a mantle or mounted in a playroom!
The body is made entirely of steel, as opposed to later versions, which, beginning in the 1960's, were aluminum-based. The horse is most likely from the 30's or 40's and is appropriately worn, with a small hole at the base of the tail. See photos for details.
Stands 21" high and measures 37" at the its extremes. Weighs 26 lbs.
sold out