Vintage Polish Anatomy Book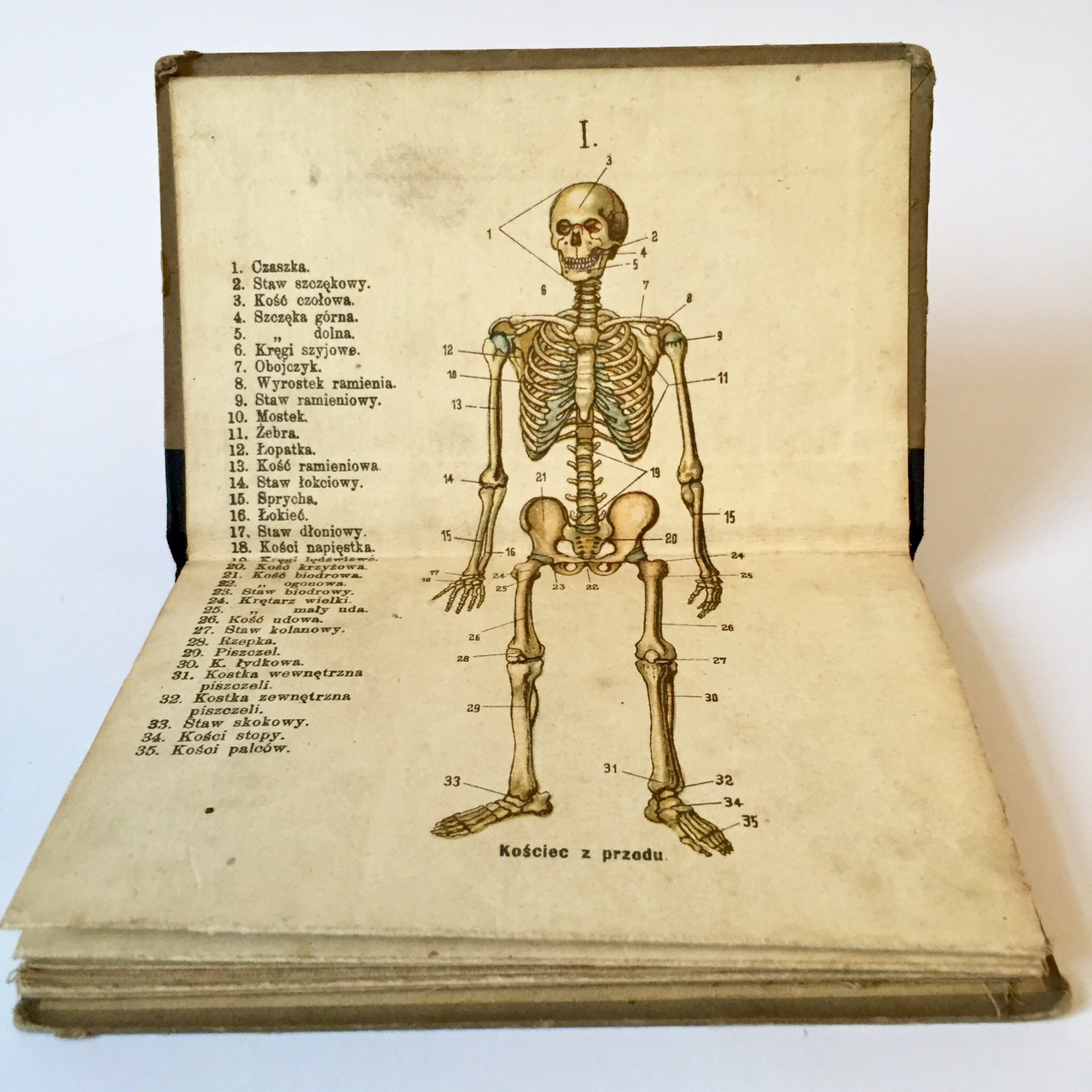 Vintage Polish Anatomy Book
*Free Shipping to the EU and the USA* Please select "Local Pick Up" when checking out!
This is such a cool piece! The anatomy book is labeled in Polish and the all the drawings fold out from the boards. They are lined backed and could easily be cut into separate drawings.
There is no publishing date but it was most likely from the 1920's.
Overall, the book is in good shape although the last drawing of the inner ear does have a stain in the upper corner as shown in the photos.
Book measures 4" x 5.5"
sold out